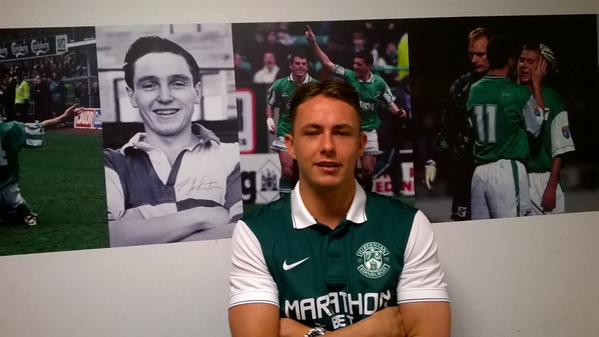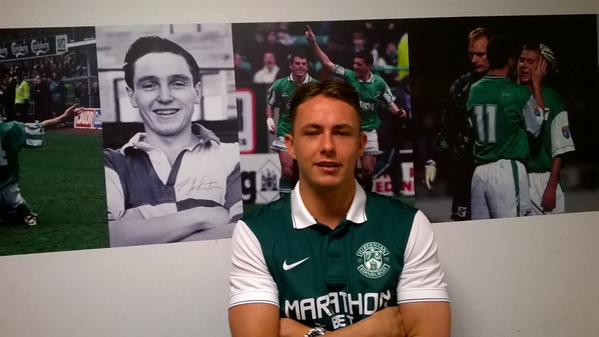 Thursday the 13th of
August saw a new low for the petty-minded vindictiveness of what passes for the
Scottish game of football these days.
The Scott Allan saga, already an
excruciating episode of tug-of-war between Rangers and Hibs, took another seedy
turn when Parkhead pathetics Celtic decided to use the situation to their
advantage to deflect from their own humiliations.
On Wednesday night, already hurt
from damning criticism of their opening-day atrocity at the hands of Dundee
then further loss at Pittodrie, Kilmarnock produced an angry response and
spirited display to nick two points away from the visitors and nab themselves a
very credible 2-2 draw at Rugby
Park.
It was a chance for Gary Locke's
men to dispel the nightmare of losing four at home and two on the road and
prove they were not complete losers – and they did that by denying Celtic their
third win in a row.
Unfortunately, for Celtic, their
assistant manager John Collins had made some pre-match comments which fit
beautifully into the undignified, self-righteous and frankly arrogant attitude
which makes his club so universally unpopular outwith Scotland when he
suggested Scottish football was not smart enough to beat Celtic:
"Sometimes, we switch off and think it
doesn't really matter, because they're not going to punish us. If you become
open and detached from each other against good players and good teams, you'll
be punished. It's something that doesn't happen to us in Scotland. No
disrespect to the other Scottish teams, but they're not clever enough players
or quick enough thinkers to punish us."
Incensed at the notion they were
thick, Hamill, Magennis and co put Celtic to the sword and completely
embarrassed their assistant coach, whose words thoroughly haunted him. On top
of that comedy, the ill-behaved away supporters, that 'ra' brigade as always,
once again disgraced Scottish football by setting off smoke bombs, something
unsurprisingly swept away by the Scottish media.
Only, Thursday morning, this was
not the news. Oh no, Celtic's PR department went into overdrive and decided the
best way to deflect from an atrocious day for their "club's golden image ©" was
to make everyone talk about Rangers' target Scott Allan, as they systematically leaked to Sky
Sports that they were now 'interested' in the Hibernian playmaker.
What should have been a day of
Scottish football's authorities dealing with those rascal supporters and media
lampooning of their embarrassing result in Ayrshire was completely blacked out,
instead hijacked by their hijacking of Allan's bid to switch to Murray Park.
You would almost think it was
deliberate. And of course, it was.
Celtic do not need Allan – hell,
even their fans barely rate him and see him as some sort of unnecessary squad
player.
But no – social media was filled
with Celtic, Hibernian, and even St Mirren fans high-fiving each other that
they managed to 'get one over on the h*ns' and that those 'sevconians will be
going into meltdown'. My social media notifications were absolutely ridden with such 'supporters' archiving my Allan comments of the past and reminding me of them.
If anything summed up the
absolutely bitter, petty, pathetic, feeble and beyond embarrassing nature of
Scottish football, this is it.
The game north of the border now
prides itself on hating Rangers. Ronny Deila knows fine well he does not need
Allan, but was only too happy to add rocket fuel to an already roaring fire by
refusing to rule out interest in Allan.
And Hibernian know fine well
Rangers are miles away the favourites for the Championship after our stonking
start, and the sale of Allan to the Ibrox men would barely hurt Hibs any more
than they are already positioned to suffer, such is the start Mark Warburton's
men have made to 2015/2016 – and yet they have accepted the same value sum bid
Rangers made (and they rejected), from Celtic, for the player plus a couple of pretty useless squad
members just to make sure they do not sell to Govan.
Their manager, Alan Stubbs, might well have had to oil his brass neck when he said this on the topic:
"We have been very true to our word from day one. The club have been impeccable with the way they have dealt with this situation. We've had to deal with the timings of bids, just before we were about to play them [Rangers]. We've had to deal with everything which has gone on and I think as a club we can hold our heads high."
Headline: Rangers do not need Allan.
We want him, sure, and he is a
fine player who would enhance our squad; but on no level do Rangers need anyone such is the excellent squad
Mark Warburton has built. An ethic of the team over any individual.
Scottish football wants Rangers
to be upset, wants those 'vile orcs' to cry in their sleep at not getting the
best player in the world. Sorry folks, while a few of our fans are indeed a
little annoyed at this, if it does indeed come to pass, they do not speak for the majority.
We are proud of our team, whoever
is in it, and we trust our manager if he wants Nathan Oduwa over Stevie May, or
John Eustace over Scott Allan.
However much you want to hate us,
however petty you want to be to 'get one over on us', I regret to inform you
the rumours of our demise and annoyance have been greatly exaggerated.
We do still want Allan, but we can cope just fine without him too, thanks.
We are still here, and, Allan or
not, we will always be here.