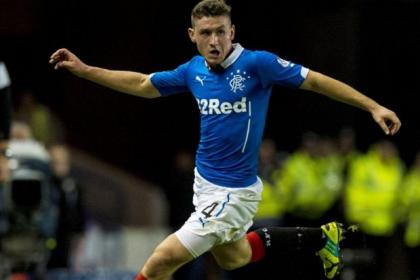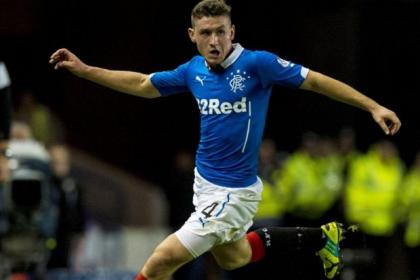 With manager Mark Warburton confirming the high probability (nay certainty) that there will be further departures from Ibrox before the end of the transfer window, it is worth examining the likely identities of those vulnerable for the chop.
Warburton has started to exert a real stamp on the team, with a tangible system and structure, and over the first six competitive matches of the season there has emerged a glut of players who seem to be on the fringes of the first team.
As Ibroxnoise.co.uk brought you earlier in the window, Warburton confirmed Danny Wilson and Rob Kiernan as his first-choice central defence, and while many questioned this intensely and raised the issue of 'Player of the Year Darren McGregor' time and time again, the manager had clearly spoken and the former St Mirren stopper's days were completely numbered.
Step-by-step here are all the other players who appear more exposed to the axe than the rest:
Fraser Aird.
This lad was disgustingly mismanaged by Ally McCoist, and it truthfully ruined him. That bright explosion onto the stage at Hampden with the winning goal v Queens Park seemed to spell the onset of his entrance to the first team, and while he did indeed retain his place, his ability simply deteriorated dramatically. Gone was the beating of a man, of the dribbling, and skill; in its place a shallow tap past the defender and attempt at outpacing him. Sources suggest Aird has been reconfigured as a right back, with Warburton said to have assessed him as simply not a winger, and he did indeed slot into defence during pre-season. But this lad is not featuring beyond bench residence and he is one of those looking at a loan away to quite simply try to find his own identity again.
Andy Murdoch.
One of the first actions Warburton took was to demote Murdoch to the unders. Rangers' new boss could tell immediately the youngster was too green and was not ready to play at this level; this may surprise many fans impressed by him last season, but given the player he replaced was the abominable Ian Black, anyone would have impressed them as an alternative. And the reality was that he struggled during the playoffs. A decent reading of the game, and some good covering, but lacking the physique, pace, and sheer strength required for a defensive midfielder and needing further development. One for the future, and sources have him as exiting on loan to Cowdenbeath.
Marius Zaliukas.
Like McGregor, cited pre-season as mere depth and no more, the Lithuanian has never been a consistent first-pick, except in the playoffs where he impressed more than expected, and looks certain to leave before too long. He simply is not part of Warburton's plans, and like McGregor is not the manager's preference of defender. At his age it would not be a loan, but a permanent departure. Kilmarnock have been linked, and given their absolute atrocities in defence, his ability and experience would certainly be more welcome there now than Lee McCulloch's ineptitude.
Nicky Clark.
Some may be surprised to see his name here, but at age 24 Clark would perceive himself to be in the best years of his career, and despite one start under Warburton and a goal at Ayr, he has otherwise been a permanent sub and may see his future as lying elsewhere if he is not to be a first-choice for this regime. Being blunt Clark, an honest enough pro, just has not impressed in his time at Ibrox. A lack of quality in front of goal while not having the off-ball or support game to compensate, the former Queen of the South striker may have had over 40 goals during his final season for the Doonhamers, but that has not been replicated at Ibrox. However, sources do claim Warburton believes he can improve Clark, so perhaps he will receive a reprieve.
Dean Shiels.
Another in Clark's shoes – has struggled at Ibrox to assert himself, and like Clark came to Govan with a big-scoring reputation which he has failed to emulate. Been re-shaped into a link man in midfield but has had to do so mostly from the bench. At his age he may see himself as more than an impact player and might want a switch to a Club he is likely to start for more often than not.
Other possibilities are David Templeton (currently out injured) and Nicky Law, but the latter has been a first pick under Warburton despite not being a fans' favourite, and who are we to question the boss's judgement given the stellar start?
We shall see.