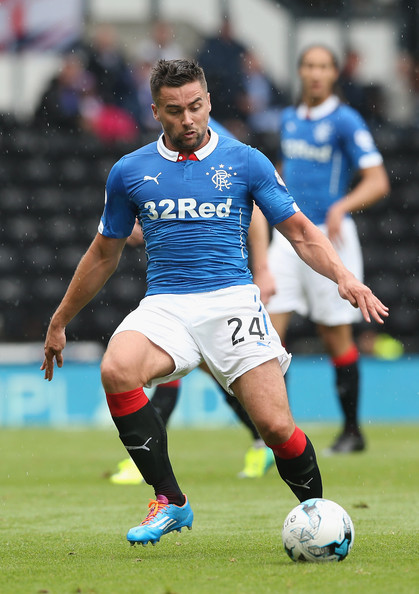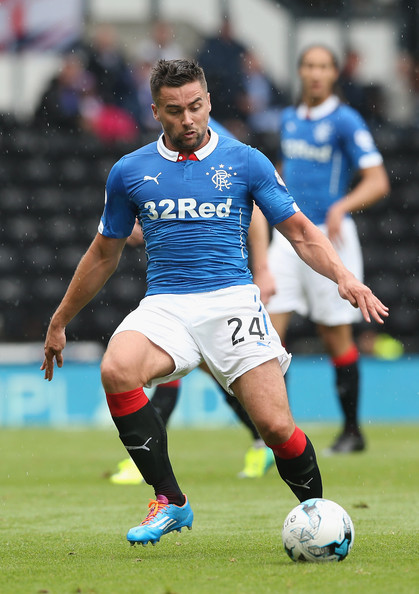 The former St Mirren and
Cowdenbeath stopper has been linked with possible moves away, with one tenuous
connection being made with St Johnstone, but one thing is clear; he is not in
favour at Ibrox any longer, and Danny Wilson and Rob Kiernan are Warburton's preference at the back.
Even last night's Petrofac
Training Cup second round tie at Somerset
Park was only the latest
in complete absences from the match-day squad McGregor has suffered, something
which began against Peterhead in the first round of the League Cup, where from
being benched v Hibs at Easter Road, he found himself dropping out entirely.
He has not featured in any
capacity since.
In short, it simply seems that Mark
Warburton does not rate McGregor, and has replaced him with Dominic Ball, who
played in Kiernan's slot last night, with the former Wigan
defender instead sitting on the bench alongside permanent sub Marius Zaliukas.
Ball found himself on the bench
at the Indodrill, while, as usual, there was no place for McGregor at all. That
is where Ball is likely to feature on a regular basis.
In truth, while McGregor was
Rangers' Player of the Year, and justifiably so, that does not in itself show
any high honour to be the best of quite simply a ghastly bunch.
He struggled in all the big
matches v Hibs, Hearts and Queen of the South, and was quite simply woeful in
the playoffs, and it seems Warburton noted this, and the inescapable truth that
the (up till then) mediocre Zaliukas was actually one of Rangers' best players
over the six matches. Hence the Lithuanian plays a fringe role and McGregor appears
to be playing none.
If the playoffs were an audition
for the entire Rangers squad to prove themselves to Warburton, very few managed
to pass it, with only the likes of Law, Wallace, and Miller actually carrying
over into the Warburton first team.
The rest were either released,
sit unwanted, or flirt with the fringes ala Clark and Zaliukas.
As for McGregor, his future is
unlikely to be at Ibrox.