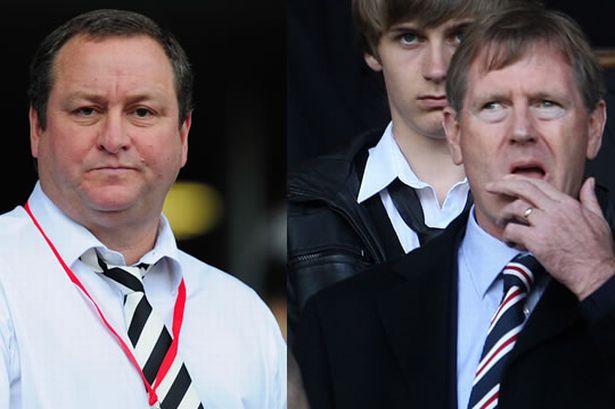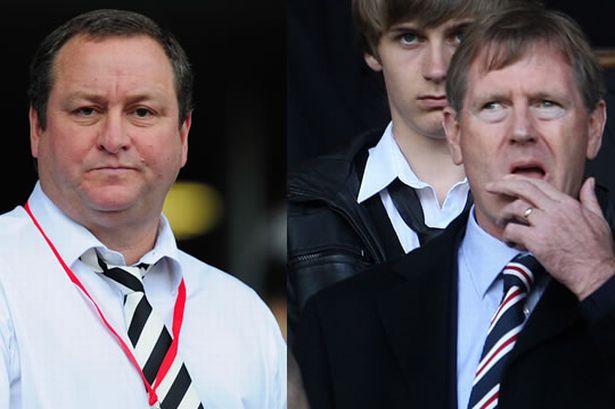 By Stuart Johnston
Rangers will hold their third
general meeting in six months on June 12 after Ashley called for shareholders
to decide whether the Club should repay the funds loaned to them by the Newcastle owner's Sports
Direct firm (MASH). Ashley has since demanded immediate repayment of this loan
and has raised concerns over the Club's de-listing from the AIM Stock Exchange
as well as the terms of a separate £1.5m loan issued by director Douglas Park
and wealthy shareholders George Letham and George Taylor.
This has been well documented in
the press over recent weeks. Rangers have responded to his demands by saying:
"The Company has taken advice from Senior
Queen's Counsel on the terms of this Resolution and been advised that it would
not, in any way, oblige the Directors legally."
He has also spoken with Mike
Ashley with regards re-negotiating the merchandise deals that are in place to
become fairer to Rangers.
A major concern is that why after
fighting so hard against Mike Ashley to remove any boardroom links he had at
Rangers does King now wish to convince Shareholders to vote against this resolution?
Mr King has said of late that the future of the club is paramount and that
money is available, so why continue dealing with Mike Ashley? The man has
ripped off Newcastle
fans for many years causing frustration and now diminished league attendances.
This same man uses zero-hour contracts and thinks nothing of sacking people as
he sees fit; the man is addicted to making money for himself not others.
A statement from the club read:
"The Directors do not consider that, at this
time, the repayment of £5million to Sports Direct is the best use of the
Company's resources."
What it fails to say is what, in
their view,
would
be the best use of
our resources. By paying this loan back, the 26% return of interest goes some way
to helping with running costs. Murray
Park, Edmiston House and
the brands being held as collateral against this loan is also in my view
completely unacceptable. Rangers need to consolidate, pay off any debts and
work within their own remits.
We are not
going to be able to spend a fortune on players, simply because they do not want
to play in the 2nd tier of Scottish football, 500k for Scott Allan should just
not happen. Hearts managed to get back to top-flight football spending very
little cash. So why not pay off Ashley now? Or does Mr. King not wish to put
his hand in his pocket as much as he made out? At least Ashley handed Rangers
cash to keep us afloat. So far nothing of that size has hit the Ibrox coffers
from the Three Bears Consortium.
More needs said by Mr King; he
promised transparency, and we the fans deserve this. The deals with Sports
Direct are probably fightable considering they were made with Ashley's inside
men who he forced onto the board.
So
surely we should be looking at ways of ripping these up rather than
re-negotiating with Sports Direct. I am no lawyer but if in fact Mike Ashley's
Sports Direct henchmen Derek Llambias and Barry Leach were sacked then this
deal could be seen as suspect and not in the best interests of Rangers but in
the interest of a shareholder and as such, voided. To be using expensive
general meetings is not the way forward. Mr. King needs to finish the job he
started and get this charlatan out of Ibrox. People like Ashley have no place
in football never mind at Rangers and our association with him needs to be controlled
and hopefully in the future ended.
So in the words from the movie
Jerry McGuire: SHOW ME THE MONEY!!