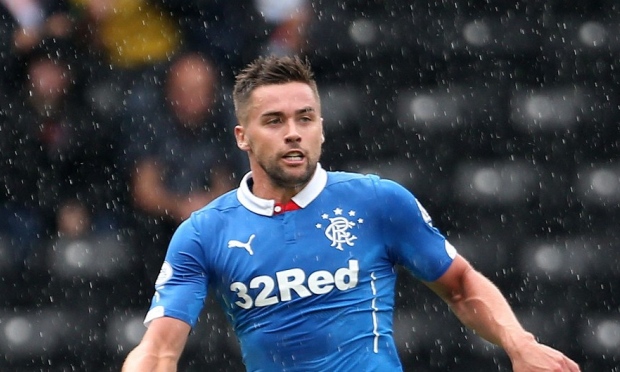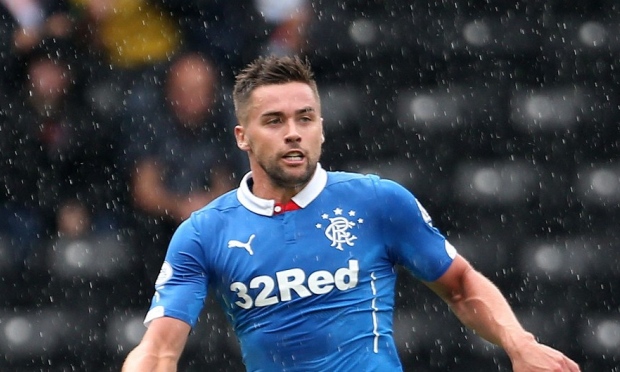 He has been voted, rightly,
Rangers' player of the year. The fact that this rather sums up how the Club's
standards have plummeted is neither here nor there, but Darren McGregor has
definitely been the most consistent overall performer for Rangers this season,
particularly against the bread and butter of the Championship.
But his frailties were first
exposed at Hampden when supporters learned how truly out of his depth against a
decent side McGregor actually was facing Celtic, and in all honesty he has likewise
failed to step up in many of the big matches this season.
This has not been highlighted
more than his frankly awful displays in the playoffs, where he has looked
incredibly awkward, nervous, and has had all the poise and grace of Bambi on
Ice.
It is true that he has been
playing through the pain barrier, but add that to his astonishingly weak
displays overall and, bizarre though it is, he will be no miss on Sunday.
Indeed, it has been Marius Zaliukas
who has been leaps and bounds Rangers' best central defender in these playoffs,
whether in a back three or with McGregor in a two, and he is the one who needs
to step up on Sunday if Rangers' rearguard is to cope at Fir Park.
McGregor's inability to clear a
ball into the middle of the park, for those eagle-eyed punters, has been stark –
about 80% of all clearances with either his head or foot have gone out of play
to the right sideline. Always the right sideline. True, if in doubt boot it
out, which does suggest McGregor is constantly in doubt.
We do have to thank him for a
huge goal last night which just about keeps us in this tie, but beyond that he
has been founding totally wanting in his natural position at the back.
This is why reverting to the
three on Sunday, and without McGregor, is actually to the team's benefit and
not its detriment.
Rangers fans, and this blog
especially, have been hyper-critical, justly, of captain Lee McCulloch for some
considerable time, but absolute hats-off to the skipper – he, along with
Zaliukas, was colossal at Easter Road in the semi final and even saved a sure
goal. So, incredible to say it, but the idea of him in a three at the back on
Sunday is not the fearful prospect it could have been.
In all likelihood wantaway man
Bilel Mohnsi will fill the last slot – which does mean Rangers will be
extremely tough aerially and hard to penetrate, while having two defenders
(Mohsni and Zaliukas) capable of dribbling from defence.
So while this three may seem
terrifying in theory to Rangers supporters, McCall, if he is to turn this
around, needs a dynamic defence capable of setting up attacks – both Mohsni and
Zaliukas can do this.
And truthfully, as stated,
McGregor has been a weak link in these playoffs and coupled with his apparent
injury will not be much of a miss on Sunday.