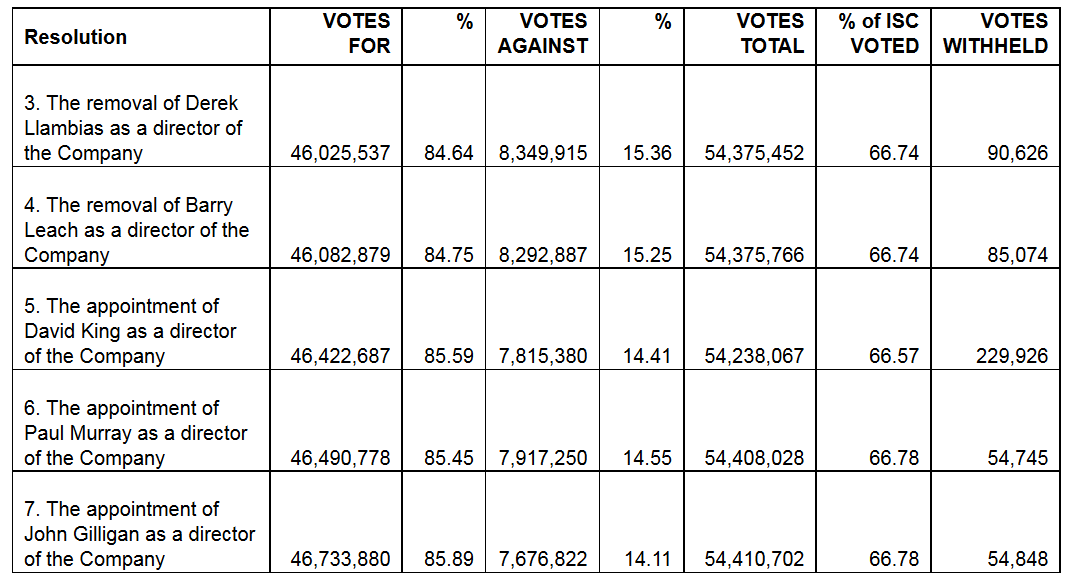 The Company announces the results of the voting by poll on the resolutions put to its General Meeting held at 11am on Friday 06 March 2015 at Ibrox Stadium, 150 Edmiston Drive, Glasgow G51 2XD.
Resolutions 3,4,5,6 and 7 were duly passed.
Resolutions 1 and 2 were not voted upon.
The following are the results of Rangers' EGM, held this
morning at Ibrox at 11AM.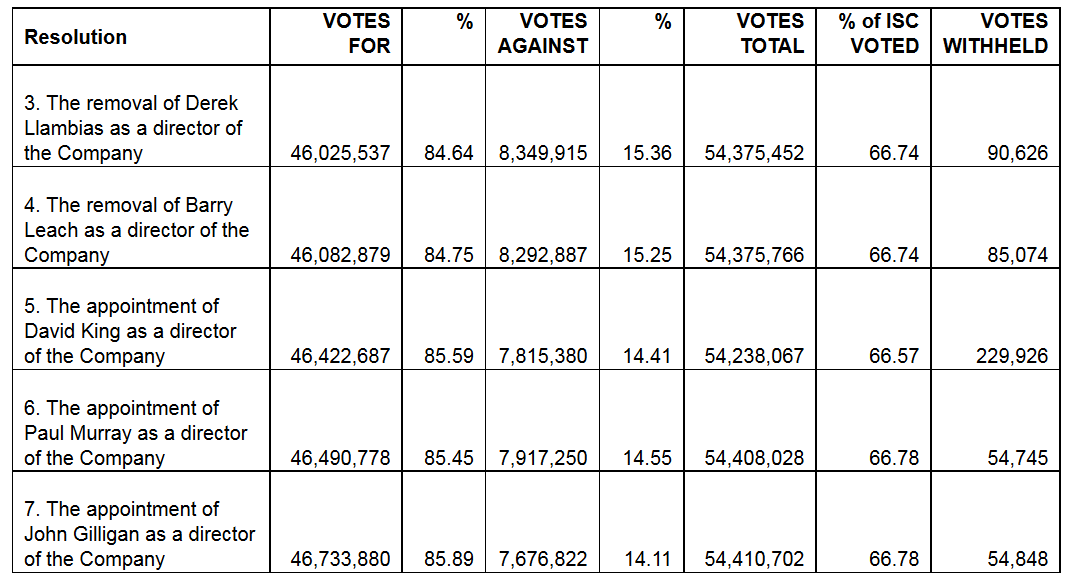 This confirms Dave King, Paul Murray, and John Gilligan appointed while Leach & Llambias are removed.
The number of Ordinary Shares of 1p each in issue on 05 March 2015 at 5pm (excluding shares held in Treasury – Nil) was 81,478,201. Shareholders are entitled to one vote per share. A vote withheld is not a vote in law and is not counted in the calculation of the proportion of votes validly cast.
The votes are in, the die is cast, and the board is replaced.
Here is to a brighter future.