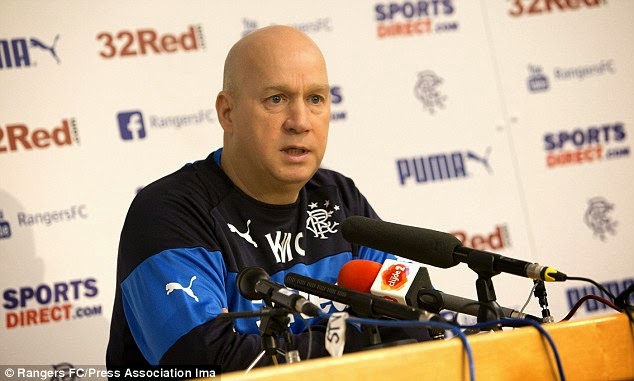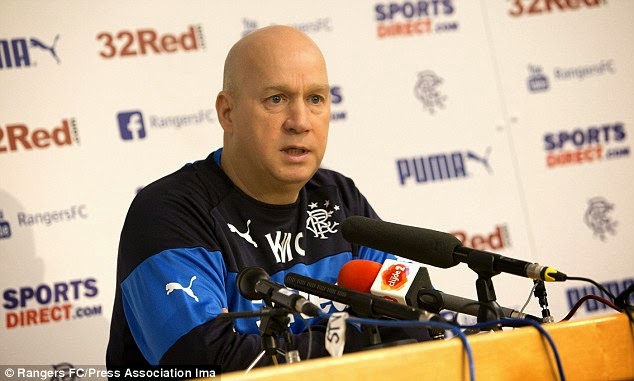 Rangers' caretaker manager Kenny
McDowall believes it will be five years before Rangers are restored to anything
like the Club's former glory. Speaking in his press conference today, McDowall
condemned the Club's current running and infrastructure and hopes the
incumbents' Kingco will steer the ship back on course:
"The whole infrastructure's got to be looked
at. It's pretty much been decimated over the past four years. This is a long-term
project, it's not going to be fixed overnight. No chance. And that's why it's
so important, whoever comes in, when, they get it right, could be a new coach,
a new manager, and it's got to be the right appointment."
McDowall also believes the Club
needs something of an overhaul from borderline grass roots level:
It's
got to be done properly, from the ground up, to give the Club a chance at all.
I think the fans understand (that it will take time), and I think they would be
patient, given what's gone on here, and it won't be fixed overnight. It'll take
five years before it's anywhere near what it was."
When asked on what he referred to
by 'infrastructure', McDowall added:
"The whole footballing side, the scouting
department, the youth academy. The staff in a place like this, it's not
anything like it used to be. All these things have to be addressed."
King (or whoever) has his work
cut out to say the least.