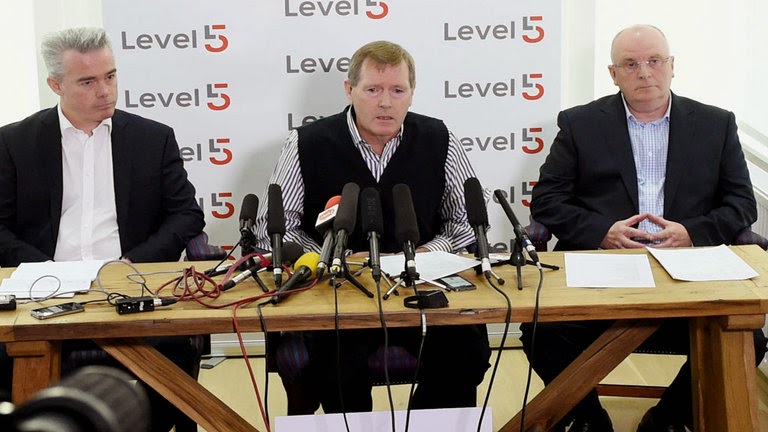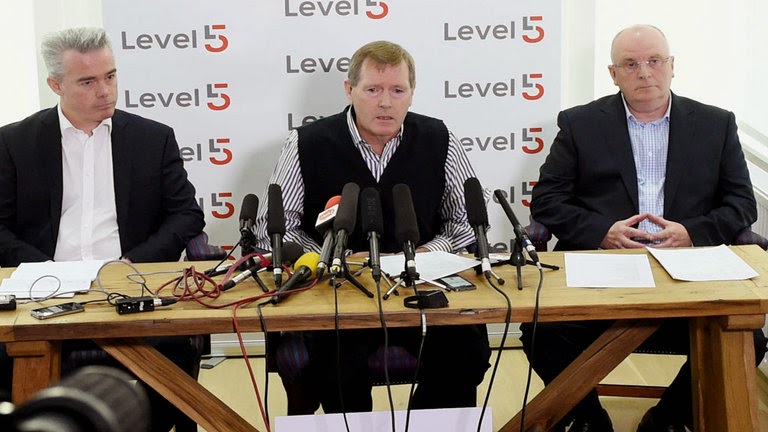 With next month's EGM just over
three weeks away, this blog has been accused by some of deliberately avoiding
the 'real' issues and discussing things that 'do not matter'. There were us Rangers
fans thinking football actually matters, but sadly, in the world of Rangers, it
really has become a secondary and peripheral issue to the main course of board,
politics, takeovers and EGMs.
With that in mind, I will try in
this entry to articulate where this site stands on that particular subject, and
why.
Long-accused of being 'pro-board'
I concede in the past that I have been a lot more lenient of those in control
at Ibrox than many. While the likes of Easdale and Wallace were being pounded
by all and sundry, I cut them a little more slack. While Sandy and his brother
are thoroughly despised by all, the fact they have put their hands in their
pockets and continued to both buy shares (either through new issues or from
other existing holders) and with non-interest loans, keep the Club afloat,
suggests they are not quite the rotten eggs they are portrayed as.
Meanwhile Wallace was castigated
for the majority of his time at Ibrox but nowadays has taken on a form of
nostalgia where some supporters 'in hindsight' realise he was not Satan's spawn
and indeed earns some praise.
However, where the Easdales
failed is their inability, as large shareholders and both plc & ltd board
members, to find new investment – to find significantly wealthy, Rangers-minded
individuals who would be willing to buy shares, work with them, and provide
some solid grounding for the Club. 'Resting on their laurels' would be a way of
summing them up, though I truly do not believe the accusations of 'siphoning'
of Club cash and there is no evidence it has ever happened.
Their ties with Jack Irvine have
also been their downfall, and misguided attempts to be 'Rangers-minded' with
the odd ill-advised soundbite aimed at playing to the galleries. They also have
Sandy's VAT
conviction against them, labelling them as 'gangsters'. Anyone with a criminal
record will always be scrutinised and criticised more than someone without –
criminal record creates distrust, and will always sully its holder.
David Somers, well, where does
one start with this piece of work? Guilty of blackmail, insufferably arrogant,
and astoundingly smug, Somers has done next-to-nothing to Rangers' benefit
while answering only to Mike Ashley and ignoring any takeover that could cost
him his job. His conduct has been deplorable and he has managed to become even
less popular than Brian Stockbridge, if that was possible.
Derek Llambias & Barry Leach
are Ashley's men, and while nothing obvious strikes against them (other than
ignoring both TB & Robert Sarver's takeover offers) they are tarred with
the brush of this ineffective regime.
I do not blame the board for the
lack of income – that is because of a multitude of factors which started even
before Charles Green's tenure took place (Loss of SPL prize cash, 50% loss of
ST cash, loss of domestic TV rights' cash, massively reduced merchandising, and
the gigantic chasm that was loss of CL cash – both TV and participation). But
their conduct has been extremely poor and they have done very little to justify
their wages. Not unlike the players and management, truth be told.
In short, ibroxnoise.co.uk does
not support the board. And you can quote me on that.
So, we come to the suitors – Dave
King, John Gilligan, and Paul Murray. The three men who wish to defeat the
board come next month and install themselves in their places.
I will start with Gilligan. I
knew little of him prior to this, but the truth is the man speaks well, with
intelligence, and appears to be a decent enough sort. He showed up
Requisitioner Malcolm Murray's embarrassing public apology as chairman for
Rangers, by stating there was nothing to apologise for in a recent Q&A with
Rangersfirst:
"I don't apologise for anyone else. I
just hate them (the past four years). I really do, I hate them for what they
did to us."
As a former MD of Tennents, the
man is clearly a decent and respected businessman of a similar ilk to Douglas
Park. I would not wholly object to his being part of a new regime. And that
goes for Park too.
Then we come to Paul Murray –
unfortunately his CV is littered with failure as far as Rangers go. I do not
believe the man is malevolent, but the litany of small disasters he has been
responsible for, or been part of, count hugely against him. The Blue Knights'
fiasco (where he tried to use the fee received for Nikica Jelavic to fund TBK
bid – aka Rangers' own cash) stands out, as does the fact he was a part of the
regime that sold Rangers for £1 to a criminal. His judgement and methods are
not worthy of praise, but he does get cut a great deal of slack because he is
viewed as a Rangers man, despite having invested zero in the Club.
I do believe he has Rangers' best
interests at heart, I just consider him rather lousy at what he does and
lacking in any credibility at all. I would not feel safe with him at the helm
of Ibrox – more out of incompetence on his part than malice.
Last but not least Dave King. A
'convicted' tax fraud whose 44 charges were settled out of court to the tune of
£50M, and like Murray tarred with the brush of the regime he was a director of,
Dave King has done very little to show he can be trusted. Some might point to
his recent purchase of shares as evidence he can, but then the same argument
does not appear to apply to Easdale who is loathed and despised. King concerns
me hugely – his involvement in boycotting, in various Trust schemes, and the
fact he said five years ago that fan ownership was a pipe dream:
"The fan plan was always rubbish,
rubbish. We knew it was never going to happen but the bank liked it and certain
people within the Murray Group were putting it forward. Fine, if the bank
believed it was a panacea but I always suspected it would turn out to be nothing."
– Dave King June 25 2010
10,000+ Bears would disagree with
you Dave, and 10,000+ Bears probably do not even know you said that.
Furthermore, his tax evasion seems to be ignored by his supporters who
castigate Easdale for his conviction. Why does only one of these criminal acts
matter?
I do not trust Dave King in the
slightest, and I consider him potentially dangerous.
In summary? I do not trust or support
the board, and I only partially align with the alternative.
I feel Rangers are stuck between
a rock and a hard place right now, with neither option at the EGM being
especially great.
I would have preferred George
Taylor, Douglas Park and John Gilligan as the alternatives, but that is not to
be for now.
Whatever will be, will be, but
let that be this site's only word on the subject for now.