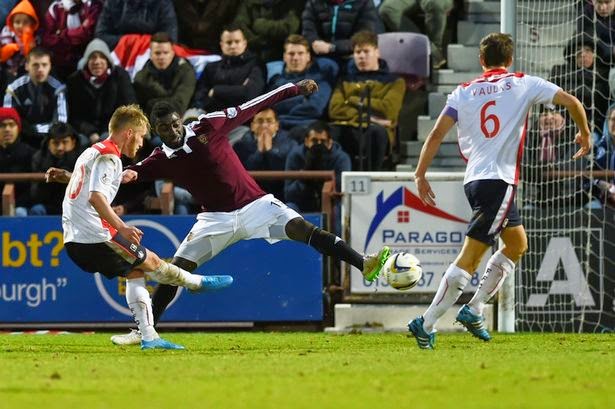 With recent Rangers results being
frankly disastrous, it does not get any easier before next month's EGM. While
Raith Rovers and Falkirk appear 'easy' opponents on paper, the defeat by Stark Park's
finest in the Scottish Cup last week reveals they are anything but walkovers,
and this time it is on their patch.
Meanwhile, with Falkirk
awaiting after that, it only gets tougher. The Bairns might be midtable but
they have not lost since December 27th. Indeed, since their 15th
November loss to Hearts, their record reads, of 13 matches, 9 wins, three
draws, one loss.
They have also beaten both Hearts
and Hibs in that time, so, given Rangers' painful current form, the Ibrox side
could not be in a worse rut right now if it tried.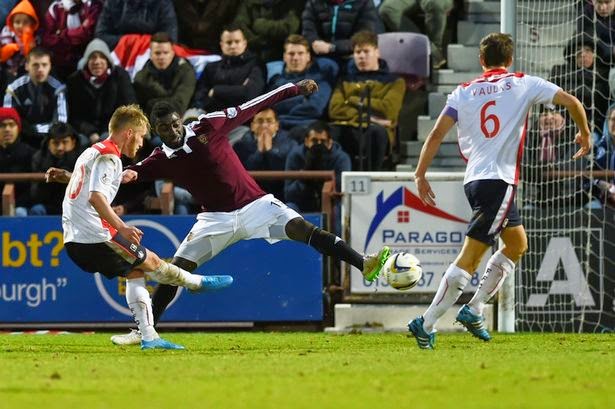 Falkirk's Sibbald hitting the winner v Hearts
Indeed, with fans eagerly awaiting
the EGM on the fourth, and praying for a new regime as a result of it, it is
safe to say Rangers are stuck completely in a limbo for the time being.
The next two matches already look
to be write-offs, with a team apparently disinterested (Hibs' improvement
notwithstanding) in affairs, management that does not want to be there, and a
board loathed and despised for as much ineptitude as anything else. Everyone of
an Ibrox persuasion is caught between a rock and a hard place.
A question I find myself being
asked a lot is 'where do we go from here?'
On the pitch the side bumbles
from one bad result to another, with the last victory being over a month ago
against bottom-feeders Alloa, but many fans cannot see an end to the hapless
McDowall regime.
There is the hope among some that
should King et al win the EGM, the first thing they will do is fire McDowall
and give him his severance, to usher in a new era at the Club. My fear there is
unless they are dipping into their own pockets to do that, to fund the payoff,
I cannot see them firing him any more than the current board.
Admittedly, the Three Bears
(well, the new Three Bears as opposed to the first Three Bears) is the most
important victory in the eyes of many supporters, and if that does take place
and the three of them do bring in a good new prosperous era for Rangers, then I
stand happily corrected on my thorough dubiety regarding them.
But first and foremost right now,
Rangers need to win on the pitch just as much.
And there is absolutely no sign
of that happening.