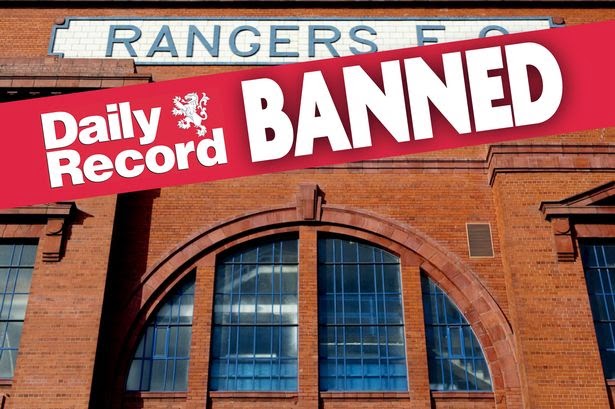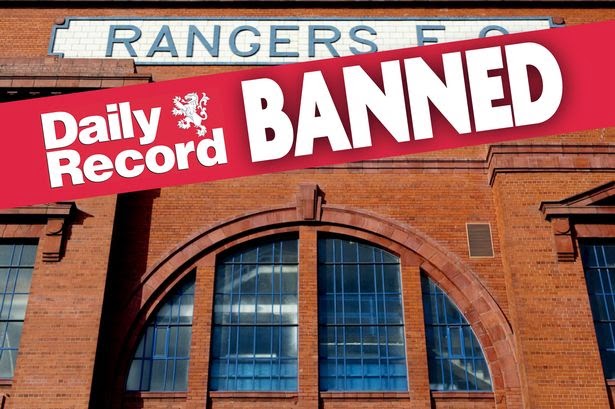 For years Rangers fans have
called the Daily Record the 'Daily Rhebel'. There has been a distinct feeling
among the fanbase that the Record, and the Sun, have both been complicit in
astoundingly poor journalism towards Rangers, with a hefty 'anti-Ibrox'
overtone in their content.
Indeed, Rangers' plight in the
past three years has been used repeatedly by the Record for sales, with
constant headlines on both the front and back of so many issues, printed off at
the expense of the Govan outfit.
Boycotts regarding the Record
(and the Sun) have often been suggested by leading figures among Rangers'
fanbase, particularly by fangroups such as the RST, and as such any Rangers fan
contributing to the profit of these 'gutter' publications by buying a copy would
be met with dubiety, suspicion, and outright objection.
This has been made worse in
recent years with an apparent commercial agreement in place with Rangers'
historical rivals Celtic where the Record agreed in 2012 to begin printing
Celtic materials in exchange, obviously, for cash. While that does not prove
anything outright it certainly pertains to a conflict of interests.
Ultimately, the truth surely lies
in a historical objection Rangers fans have had to the Daily Record, its lies,
its spin, and its astounding brass neck regarding their club.
Consequently, the news Rangers'
board have banned the paper entirely from Ibrox would, under most normal
circumstances, have been widely welcome from almost all quarters of the
support.
But with the Union of Fans and
Sons of Struth (to name but two) selling out to using the Record as a
mouthpiece for their propaganda, it is clear their former demands that the
support boycott the paper has now changed to castigating the board for banning
it.
It seems to suit some now to
attack the board and defend the paper they once refused to wipe their backsides
with, and while I certainly cannot defend many of the things the Rangers suits
do, this is an act I agree with, even if it is not truthfully much more than an
act of self-preservation.
Let us not forget, this is the
same newspaper happy to steal the work of others and print it as their own –
the Faure interview recently published as Keith Jackson's own work was handily
swiped from the French journalist who carried it out, @romain_molina. Jackson defended this
theft as 'perfectly normal' and it 'happens all the time'.
The Record is an atrocious
publication, and its banning from Ibrox is not before time. It is a pity it is this board who had the privilege of
bringing the long-deserved axe down on it, and it must not be forgotten the
gesture was certainly not for the fans, but the endgame is the correct one – a scurrilous
publication is now barred from Rangers.
Not before time.