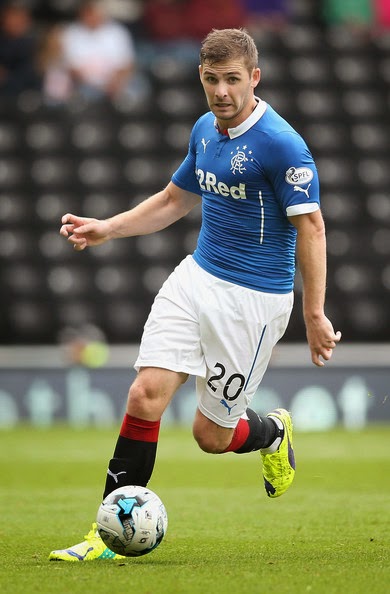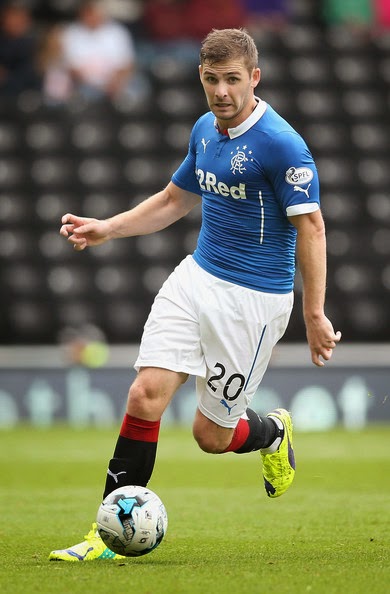 Under no previous manager has
defensive midfielder Kyle Hutton really been given a sniff. Opinion of him from
fans has ranged from average to downright awful and most have been glad at his general
absence from the first XI in the past 24 months.
He has also failed to help his
cause, especially back in the 'Nando's' era of some years ago by conducting
himself extremely poorly online and not committing behaviour seemingly
befitting of the Club.
Indeed, Hutton had a bad habit of
blocking any and all fans on Twitter who even appeared in a list of replies to
a negative tweet aimed at him, and I include myself in this.
His media performances of recent
days have also been mildly disturbing, with some comments showing a similar
level of immaturity to those of Fraser Aird.
Such acts have rarely endeared
players like he to fans, and he has not produced quality on the pitch to
compensate for it.
At age 20 he may have felt it was
time to move on, but with a new contract being handed him by then-manager Ally
McCoist in 2012, his wage would persuade him to stay put.
And thus since, his backside has
been on the Ibrox bench more often than not.
Until, that is, Ian Black got
subbed off by present manager Kenny McDowall during the mauling at Easter Road
to be replaced by aforementioned Hutton.
Since then, young Kyle (now 24) has
played every match, partnering Black or otherwise, and in all truth, he has
improved noticeably. While he is no Claude Makelele, he has been producing
reasonably steady displays in midfield, and was probably, along with Haris
Vuckic, the stand-out performer v Hibs on Friday night.
This is not to condone him
overall – his standard is massively below what we need, or indeed expect of a
Rangers midfielder, but while he has clearly benefitted from Black being
thoroughly out of favour with McDowall, he has produced an adequate level of
quality.
I know many Bears are shaking
their head reading this thinking the guy stinks, and that I must be 'watching a
different player' – and I entirely sympathise with that. His abilities are so
mediocre compared with what normally passes for Rangers standard.
It is just depressing that 'adequate'
and 'mediocre' is enough these days to justify a place in the Rangers XI.