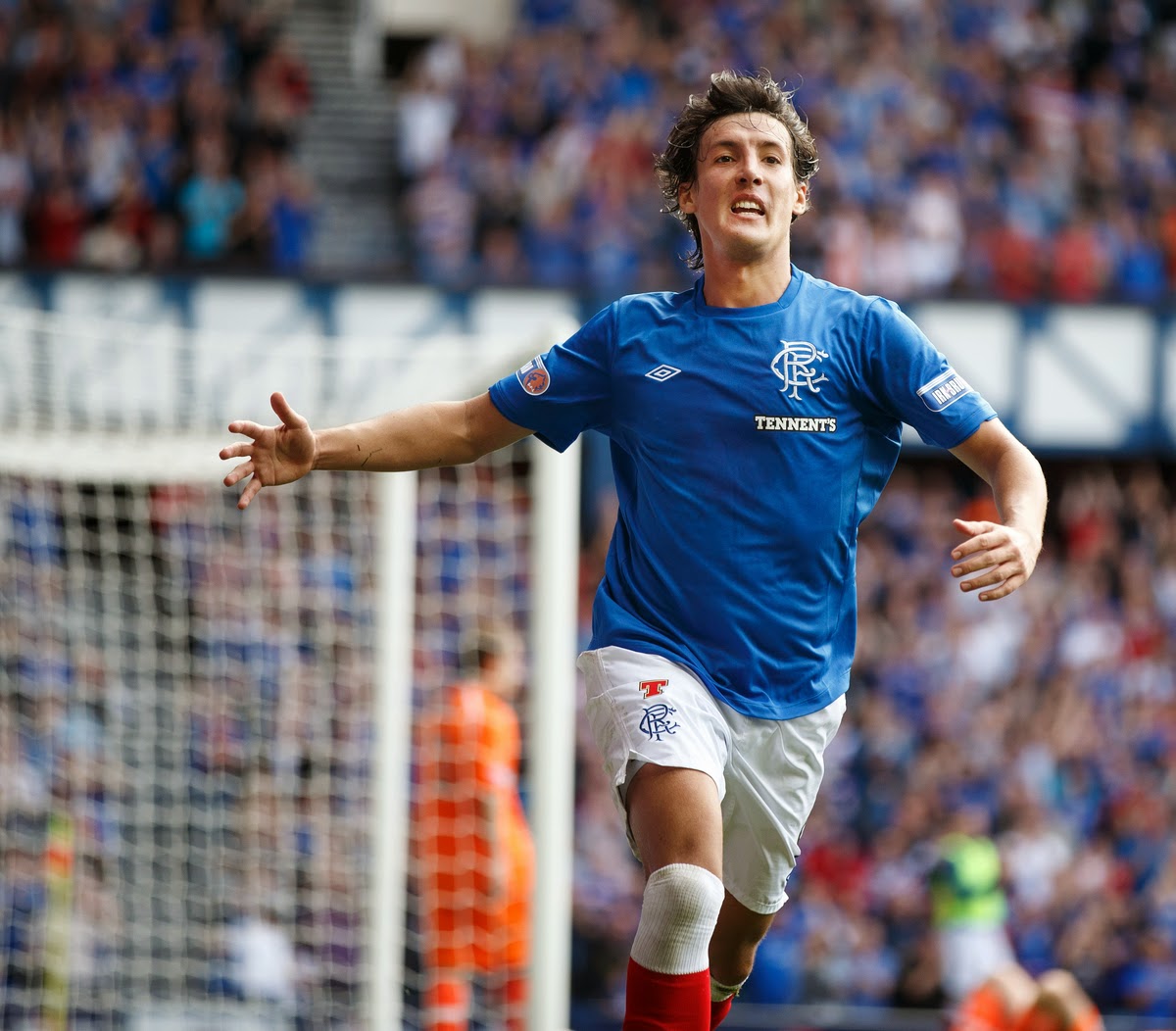 In a world exclusive for Ibroxnoise.co.uk, former Rangers striker Francisco Sandaza talks frankly about his
time at Ibrox, his relationship with Ally McCoist, his views on Charles Green,
and of course, 'that' phone call.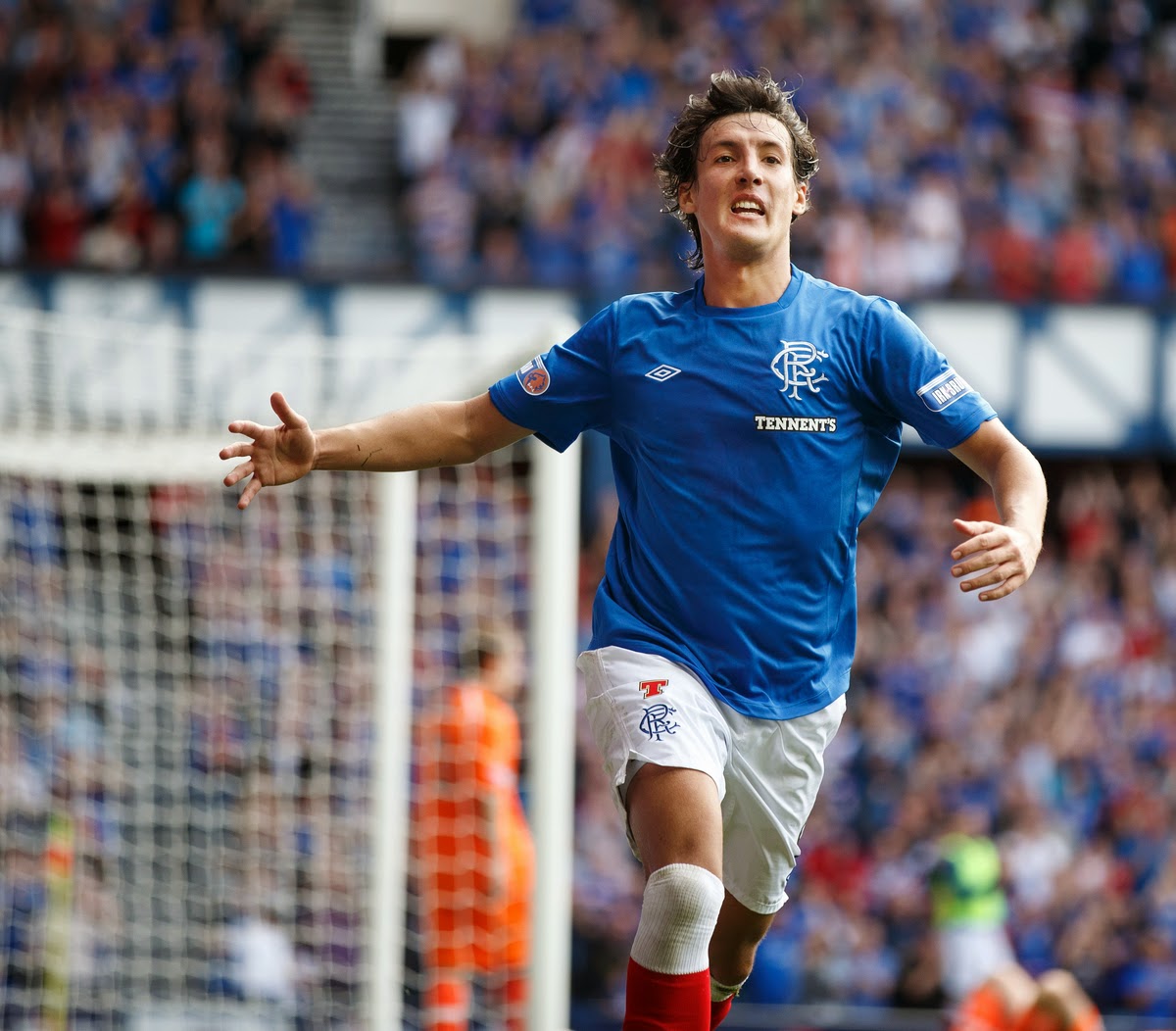 IN: What changed your mind about
joining Rangers when you'd said no the first time?
FS: "There were a lot of problems financially in January, all the people
said to me not to sign at that time in that they were going to go bust and stuff
like that. I decided not to sign at that time."
IN: So when admin happened in
2012 and the club started a new chapter it was better for you to join at that
point?
FS: "In June there was a new owner (Green) and they were ok financially. They
offered me 4 years with that contract so I could make my family financially
stable and support them.
Also it was a big club and a big opportunity to play in front of many
supporters. For me it was a good option, I had other good offers and still chose
Rangers. It was better just because they offered me 4 years and to go up with
the Club till we got in SPL. It was a good challenge for me."
IN: What was Ally McCoist like to
play for?
FS: "He was an ok manager and good guy for me until I had that incident with
the phone call. Then he showed me he was a total coward."
IN: By not supporting you?
FS: "He didn't defend me at all. I was expecting some support from the
managers or coaches at the club, I felt really disappointed. They saw me training
hard and coming back from a really bad injury, they were just really unfair. I won't
forget that."
IN: Moving onto more football
matters, was it actually like playing in front of 50,000 at Ibrox? You scored v East Stirling at home. How did that
feel?
FS: "
Since I was a child I was dreaming to score in front of so many people,
even though it was not a good season for me, I could make a dream come true. When
I scored it was a really good feeling for me."
IN: You also won the match v
Peterhead away. Must have been nice to win the 3 points with your goal?
FS: "It was special and I won't forget that. Against Peterhead was a good
win, but it was a special goal for me because it was after my head injury, I dedicated
that goal to myself because only I know what I suffered."
IN: Yes, about that injury. It
was a shocker. Jaw. How bad was that period and the recovery?
FS: "Well first I think that guy (Sean Hutchinson, formerly of Motherwell) could
avoid that incident, he went totally mad to that ball, he didn't have a chance
to get it, was crazy how he went. He didn't even visit to me in hospital or apologise
in person for what he did.
That pain was the worst I ever had, I almost lost my eye, 3 months out.
It was the worst injury I ever had, I still have pain when it is really cold."
IN: Thankfully you didn't lose
your eye. Was it hard recovering on your own?
FS: "Imagine recovering from that injury… How bad it was! Just a reminder to
all the people that criticised my form, that half of my face is titanium (!)"
IN: You now have metal in your
face from the recovery?
FS: "My jaw, my cheekbone and my nose were broken. Yes I have metal in my
face."
IN: No wonder you celebrated at
Peterhead so much. Must have meant a lot.
FS: "Was just a goal for myself."
IN: Your form wasn't maybe as
good at Ibrox as you'd have liked, any reason why?
FS: "Was not a good season for me, I signed in August, didn't make preseason
[of course, there was no pre-season for any of the players that year] and I got
injured for 3 months in September."
IN: As someone who joined during
August, during the rebuilding, what was the place like. It looked chaotic from
outside.
FS: "Didn't get my pace, didn't feel good in the team, couldn't show my best
and after all that nonsense I got that phone call (From "Tommy in Glasgow") in March. The
club acted really poor with me."
IN: We saw you for Utd & St
Johnstone, we knew you could play.
FS: "I knew it wasn't a good season for me, but still we were top and we
were going to get promoted so I was thinking I still have three years left to
show what I can do for this Club. I had scored more than 35 goals in the SPL,
so I was quite confident that the good times would have come.
After that phone call the club acted really poor and I didn't expect
even more (nonsense) when they knew what happened with me (injury). It was
total chaos.
The owner (Charles Green, then-CEO) didn't even know about football, he
just knew about business and money, but we all know that money doesn't make
people.
Everything happens for a reason but when they acted like that with me I
knew I didn't want to stay at Rangers.
I didn't care about money or whatever you know. My conscience is in
total peace."
IN: So after you left you ended
up at Lugo, what was it like being back in Spain? Back
home.
FS: "Well after being in Scotland
for 4 years which I still have good friends from, it was a good change for me. I
was missing my home and I could visit home frequently and stay near my friends,
so it was a positive change for me."
IN: Sounds like just what your
career needed. How was your form? Did the injury still bother you at Lugo?
FS: "Yes I needed to be at home at that time, my form was ok, I played well
in the first part of the season (12 games 5 goals) but the second part was not
good. I had a problem in my ankle so I didn't play as much as I wanted. Lugo was just ok for me."
IN: But now you find yourself at
Girona. Is there a real chance Francisco Sandaza will be in La Liga next
season? How likely is promotion?
FS: "Well this season is totally different, we are doing really well, would
be really good to have the chance to play in La Liga next season. We are
fighting every week, I have the confidence from the coaches and the Club and I
feel good.
We're fourth at the moment and we hope to at least play for promotion which
would be a really successful year for Girona."
IN: You're fourth. Yes, play offs
beckon. That would be fantastic if you can make it.
FS: "The league is really long and hard but I have positive feelings about
this team. We will see what happens."
Ibrox Noise.co.uk would like to thank
Francisco for his time on this interview. You can follow him on Twitter via @fransandaza1
The content on this page is copyright
of Ibroxnoise.co.uk and any reproduction or use of the material must be fully
credited.
© Ibrox Noise 11-01-2015