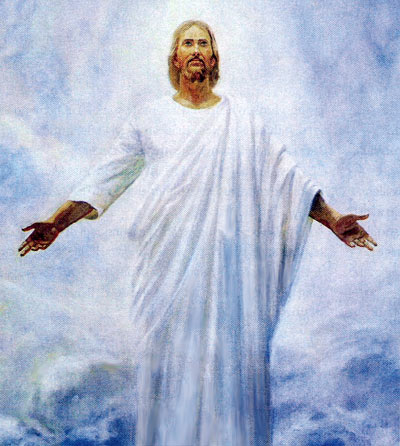 With the SFA, SPL, HMRC, the KGB, and KFC all seeming to line up and take a kick at Rangers, supporters could have been forgiven for thinking the majority of bureaucratic authorities were enjoying a field day with their stricken club. Indeed, it seemed almost inevitable that an even higher power would get involved to condemn and punish the club, but God was busy carrying out other important tasks so it was left to the next step down, FIFA, to make their mark on this sorry saga.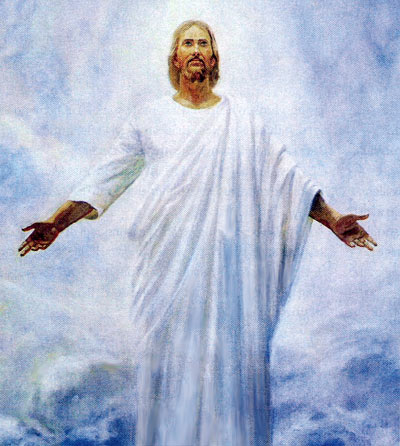 Creating a world is tiring, so football chores are left to FIFA.
After the Ibrox club successfully appealed at the Court of Session against the SFA's punishment of a 12-month transfer embargo in relation to the signatures of 19 year-olds and older, the Fédération Internationale de Football Association threw its weight into the mix with media reports suggesting the 'boardroom' of international football was ready to castigate the SFA themselves if they did not crucify Rangers to a satisfactory extent. Indeed, FIFA released a statement on the matter, with extremely threatening overtones:
"At the time of writing we have not received any communication from the Scottish FA, in such a case, FIFA will ask the Member Association to take action so that the club withdraws its request from the ordinary courts. As a general rule, in case a club is seeking redress in front of ordinary court, as mentioned above the Member Association shall take direct action in order to safeguard the principle laid down in art. 64 par. 2 of FIFA Statutes, which shall be, in view of art. 64 par. 3 incorporated in the Member Associations' Statutes. FIFA will closely monitor the situation so that the issue is resolved as fast as possible."
The segment in bold is the critical part – it effectively states that the SFA must take severe action against a member club which uses a non-football sanctioned court of law, which is what the Court of Session is. Lord Glennie had been the judge ruling in Rangers' favour who agreed with the club's protestation that the SFA had not possessed the jurisdiction to punish them in the manner they did:
"It seems to me to be clear that the protocol is laying down a specific range of sanctions which the tribunal may impose, depending on upon the particular offence with which the club or other member of the SFA is charged. The tribunal cannot impose sanctions not given to it in Annex A."
In simple terms, Glennie stated common sense; that the punishment the SFA panel had forced on Rangers was not one it had at its disposal within its own guidelines.
One of the few individuals speaking sense.
All of this got FIFA in something of a tizzy, threatening to expel Scotland from world cup qualification (like that would actually hinder the national team's chances of making Brazil 2014) unless the SFA punished Rangers appropriately. The fact Lord Glennie had completely agreed with Rangers' case was irrelevant to FIFA, the simple action of taking the action outside football and into the courts really bothered Blatter and his men.
He really cannot hear the hypocrisy from his organisation.
And yet…in the last infamous case of a club breaking rules and being castigated by FIFA, in order to win their case against Swiss club FC Sion who fielded ineligible players, the association ended up in Higher Cantonal Court. The same organisation who condemn clubs for using non-football courts when disputes arise themselves used civil courts! First the Civil Court of Martigny and St. Maurice where the players of the club were fighting for their reinstatement, and won:
"The Civil Court of Martigny and St. Maurice orders FIFA, the FIFA subsidiary Transfer Matching System GmbH, and the Swiss Football League to allow six FC Sion players to play with immediate effect."
Then FIFA responded by taking the case to the aforementioned Higher Cantonal Court, which also sees such cases as:
"The judgment in the present case related to a claim for payment of the sale price in respect of several deliveries from a French supplier of garments to a Swiss trader."
Yes, indeed, the same organisation who frown upon civil courts themselves took a case to a court which resolves issues between French sartorialists and Swiss traders. It is quite debatable how this organisation can be taken in any way seriously when they use one rule and protocol for one occasion, and another for a different one. Which, ironically, is the very thing they are threatening the SFA for doing too. A tad paradoxical, no?
Many might argue that their rules are aimed at the conduct of their member clubs, not their own selves. In which case they are entitled to use civil (or even criminal if need be) courts against others. But are they? Should FIFA not be consistent to their own standards, painstakingly laid out by their predecessors over decades ago? They are not the 'boss' of football teams, they do not pay member clubs a wage – they are merely the bureaucracy of the sport.
But here they were, using the very kind of civil court they are frowning upon Rangers for employing. Put bluntly, as a supposedly impartial authority, it would be infinitely more prudent for FIFA to remain completely neutral upon situations like these, stating, if a statement is needed, that they monitor issues such as these and will only intervene when it is completely essential to do so, as a last resort, and only within the jurisdictions of football law. Of course, that is indeed what they have stated in Rangers' case, more or less, but given the hypocritical history of their dealings in the Sion debacle, it is hard to take their word seriously.
Meanwhile, the Rangers situation rumbles on, with Green's takeover supposedly in process, despite the rather unwelcome spanner Dave King threw into the works on Thursday, where he implored creditors to reject the CVA proposal, comments which suggested he may not have the club's best interests at heart.
Plus add to this the SFA deciding that, after their total failure to vet Craig Whyte and rigorously subject him to a 'fit and proper person' test prior to his doomed tenure, member clubs themselves should do the dirty work on prospective owners, not their football association, despite it being historically the kind of task FAs are responsible for. Indeed, the SFA did belatedly carry one out on Whyte, and after much deliberation decided he was not fit, or proper, and banned him for life. Pity they had been too incompetent to engage in this examination before he single-handedly attempted to decimate Rangers. Rather than confess their mistake, they simply alter the rules.
Looking at all this, one wonders if FIFA and the SFA were separated at birth.